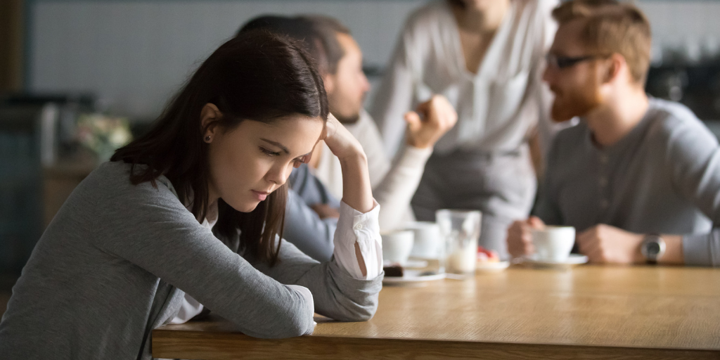 Depression can be a lonely disorder especially for those with treatment-resistant depression. The sadness and despair can consume a person and wear them down to their most vulnerable state.
Major Depression makes it hard to hard to eat…
hard to breathe…
hard to sleep…
hard to function.
It's truly a debilitating disease. Unlike physical conditions and disorders, depression can sometimes be hard to detect on the outside. Here are a few things your friend with depression wants you to know.
1. Depression is more than just feeling sad
Depression is one of the most common mental health disorders in the US. Depression is the leading cause of disability worldwide. It can happen at any age but often begins in adulthood. An estimated 16.2 million adults in the United States suffer from at least one major depressive episode. Out of these, 4.5 million people in the United States do not respond fully to prescription antidepressants.
In these cases, we turn to dTMS therapy to help them find relief.
2. They can't just "snap out of it"
Clinical depression is more than just feeling sad or being in a bad mood. Someone living under the dark veil of depression can't just "snap out of it" or "look on the bright side". Unlike many physical conditions, you can't always see depression on the outside. There's not cast or bandaid that everyone can see. It's a very lonely and isolating condition.
Many people suffer in silence or wear a "mask" in public to pretend that everything is OK.
3. Depression increases anxiety Depression can trigger other mental health conditions like anxiety
Someone with depression may avoid social events and other situations that could trigger anxiety. Fear or intense physical reactions can eventually lead to an anxiety disorder in addition to depression. Unfortunately, many people with depression don't seek treatment.
This is just one reason why we need to #endthestigma surrounding mental health and move forward in support and understanding. If you or someone you love lives under the mask of Major Depression, call our office today to learn more about dTMS for depression. Surya Psychiatric is home to Tucson's 1st dTMS.