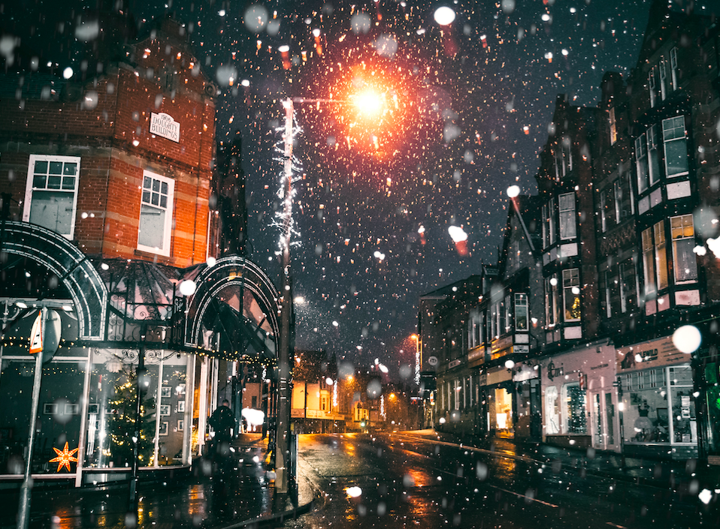 We're told all the time that the holidays are supposed to be 'the most wonderful time of the year'. However, not everyone feels that way. This time of year can be especially difficult for those dealing with the loss of a loved one, family conflicts, financial stress, loneliness or just general overwhelm.
According to research published in Innovations in Clinical Neuroscience, "the holiday season is significantly associated with both worsening moods and an uptick in alcohol-related deaths", suggesting that even all the holiday cheer can't make up for the mental health challenges many people face this time of year.
If you or someone you love is prone to depression this time of year, here are some tips that can help you cope.
Get Organized
Make short, manageable lists. Focus on small goals you can reach each day. Break up your tasks and allow enough time for personal activities and enjoyment. Having a plan to follow is a great way to stay on track and get everything done that needs to get done.
Your plan will help you stay organized and keep you from being overwhelmed. It can also give you something to focus on when painful memories pop up and threaten to derail you. Your plan should always include some downtime for you to relax and unwind.
Remember, you can't be everything to everyone all the time and it's crucial to take care of yourself.
Maintain A Healthy Routine
Stress and overwhelm are especially common during the holidays. Don't sacrifice your sleep. Inadequate sleep can heighten feelings of depression and anxiety. With late-night gatherings, shopping, and baking, it's still essential to maintain your healthy habits.
Prioritize your workouts in your plan and make sure you get them done. Exercise has been shown to improve your mood and a healthy diet boosts your immune system. Remember, you have to take care of yourself before you can take care of anyone or anything else.
Set a Budget
Stick to it! Financial stress is especially common during the holidays. Find ways to gift that doesn't involve spending. Oftentimes, holiday depression is brought about, in part, due to overspending. Be sure to set and keep a budget for your holiday shopping. Think outside the box and give hand-made gifts or donate to a charity in someone's name. It's the thought of the gift that matters; not the price tag.
Ask for Help
If you find yourself overwhelmed, ask for help. You shouldn't have to do it all! Let go of perfectionism and practice acceptance. Ask your close friends, family, and your spouse to help you get things done.
If your depression or anxiety isn't getting easier to cope with, don't be afraid to reach out to our support team. The holidays can be such a fun yet stressful time of
year. We're here for you with holistic treatment options for wellness.