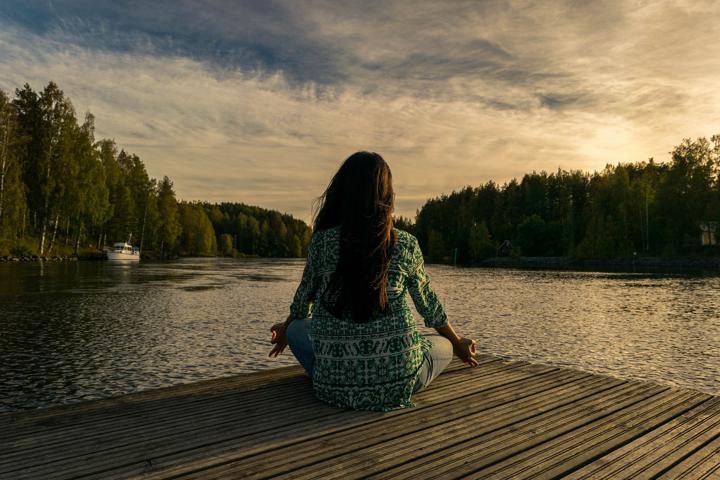 Everyone has bad days, right?
After all, none of us are immune to struggle or adversity in life. But for some, the bad days keep coming. Hopelessness, despair, and sadness become deeply rooted as the darkness of depression takes hold and makes it hard to function.
This is what severe depression feels like. It's the kind of sadness you can't just push through or brush off as a bad day. It's the kind of depression that starts to make the world look dark and sometimes hopeless. If this sounds like you or someone you love, it's important to know where to turn for support and treatment that can help regain your life back!
dTMS Therapy: A Non-Invasive, FDA-Approved Treatment Option
So, what do you do when first-line treatments don't work? What's next for someone who isn't helped by medications? What if you're plagued by the unwanted side effects of medication? Now, there's renewed hope in dTMS therapy.
This non-drug, second-line treatment is an effective option for depression patients. dTMS is a type of brain stimulation technique that uses pulsed magnetic fields generated by a coil on the patient's scalp. These pulses work to stimulate the depressed brain resulting in symptom improvement for patients. The "d" stands for deep. dTMS is a more advanced approach to transcranial magnetic stimulation. Instead of the figure-eight coil used in repetitive transcranial magnetic stimulation (rTMS), dTMS uses an H-coil which also creates a magnetic field over the brain but one that allows multiple areas of the brain to be stimulated at once.
dTMS can lift the veil of depression and restore hope. It's a treatment that's pulled millions of patients out of the darkness of depression across the U.S., and we're excited to introduce Tucson's very first Deep TMS machine at Surya Psychiatric Clinic. New research also shows that 'Deep' TMS Beats Standard TMS, Meds for Severe Depression!
Psychotherapy: Connect To Your Authentic Self
The proven benefits of dTMS are just the beginning for patients who gain a new lease on life. Now that the deep sadness has lifted, it's important to adopt a healthy lifestyle in order to maintain the results. Therapy is an essential part of holistic wellness. It can help by delving into the underlying reasons for depression and learn new coping skills. Our friends at Zen Institute in Tucson offer an Innovative Intensive Outpatient Program for wellness using treatment modalities such as CBT, DBT, EMDR, and Inner Twin Therapy. Programs like this can help give people the tools they need to create a life that is full of love, peace, and joy beyond dTMS therapy.
These modalities help you connect to your authentic self and learn the benefits of living a mindful life. You can learn how to change your negative thoughts, express your feelings, set boundaries, and more! For more treatment information, please visit www.myzeninstitute.com
Find Renewed Hope & Happiness
Depression is a mental illness that should be treated like any other illness. The goal of treatments like dTMS is to smash depression into remission when nothing else works. From there, you can move forward in wellness by learning how to face challenges in life.
Surya Psychiatric Clinic and Zen Institute are here to help those suffering from major depression, hopelessness, anxiety, stress, and more through innovative first and second-line treatments and therapies.
Give our offices a call today to learn more about our approaches to wellness
Surya Psychiatric Clinic: Visit Website 520-639-8576
Zen Institute: Visit Website 520-222-9361