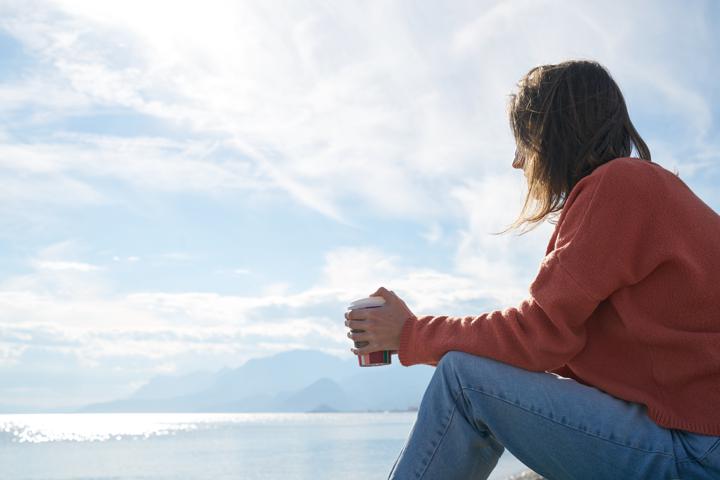 There are so many wonderful things about the benefits of TMS Therapy!
It's non-invasive (no surgery, anesthesia, or sedation)
It's non-systemic (not taken by mouth and does not circulate in the bloodstream)
And it's a medication-free way to get patients well.
We see this every day at Surya Psychiatric Clinic! It's part of what makes us proud to be home to Tucson's first dTMS service. We understand the life-changing benefits of TMS therapy and we've seen the therapy transform lives first hand.
We also understand how the mere thought of TMS therapy can make patients nervous and unsure about what to expect. This is is just one reason why we believe in a holistic approach to healing. Our compassionate and welcoming environment can help you through every step of the TMS process from insurance approval for coverage to treatment- it's part of our commitment to your wellness!
dTMS Tips For A Stress-Free Appointment
Tip #1: Remember That TMS Therapy is not painful
The machine can be intimidating…we get it! But, we always like to remind our new patients that TMS therapy is not painful. During the initial consultation, it may be beneficial to request the opportunity to see the machine in use. This allows patients to hear what the machine looks like from a different perspective. *TMS therapy may cause scalp discomfort and mild headache. These are rare and diminish in a few sessions.
Tip #2 Relaxation is key!
Perhaps the most important aspect of successfully completing each treatment is to find a way to relax through the noise of the machine. We help our patients get comfortable in the chair by sitting with both feet on the floor in a neutral position. The chair should comfortably support your arms and back- giving you comfort physically and emotionally.
Tip #3: Your Coordinator Will Help You Through
You're in good hands at Surya Psychiatric Clinic! You'll get to know our compassionate team from the moment you step in the door. Your TMS coordinator will walk you through every step of the process and help you stay calm and comfortable during the 20- minute treatment. She'll talk about things like muscular activity (right arm movement) and other normal stimulations to help ease undue anxiety. Also, at the beginning of each session, your TMS Coordinator will provide a countdown from 3 to prepare you for the session.
Tip #4: Earplugs can help
We provide all patients with earplugs to help lessen the impact of the sound created by the TMS machine at work. Many patients compare the sound to that of a woodpecker. Keep in mind that each "train" (the actual portion of treatment involving active cerebral stimulation) only lasts for two seconds with twenty seconds of rest between. Therefore, although each TMS session takes approximately 20 minutes to complete, patients only receive 2 minutes of active stimulation. Additionally, it's important to note that the intensity felt by the patient will vary from session to session; this is normal and no cause for concern.
Tip #5 Simple breathing techniques work
Once the session begins, we encourage patients to try and pass the time through relaxation meditation with a primary focus on deep, even breathing. Some patients find the "four square" model of breathing to be helpful which involves inhaling for a count of four, holding your breath for a count of four, exhaling for a count of four, and holding for a count of four before repeating.
Patients who experience higher levels of anxiety may want to try a breathing method that involves a longer, nasal exhale paired with a shorter inhale through the mouth, as this has been demonstrated to be efficacious in managing symptoms of anxiety. It is particularly important to remember to breathe through the trains; as mentioned before, this is an extremely short duration of time, but holding one's breath will only increase anxiety.
Tip #6: Muscle stimulation is normal
Sometimes, the stimulation of TMS also provides direct muscle stimulation; during each session. Some patients may experience varying levels of movement in their right cheek and mouth area. To prevent accidentally biting down on their tongue, patients can press their tongue into a "mewing" position; this entails consciously placing and keeping the tongue on the roof of the mouth. If that is not feasible, many patients find a mouthguard helpful.
We've compiled these tips based on the input of those who have gone through the treatments first-hand. We understand that the road to TMS therapy and renewed wellness can sometimes be long, confusing, and daunting. Our team is here to help you every step of the way- give us a contact us today!